Skip Hire FAQs
At Wavertree, we pride ourselves on being your dependable skip hire partner in Liverpool and the North West, offering you an affordable and environmentally-conscious solution for waste disposal.
Explore our FAQs to find the answers you're seeking or reach out to our team for an instant answer.
Get a skip hire quote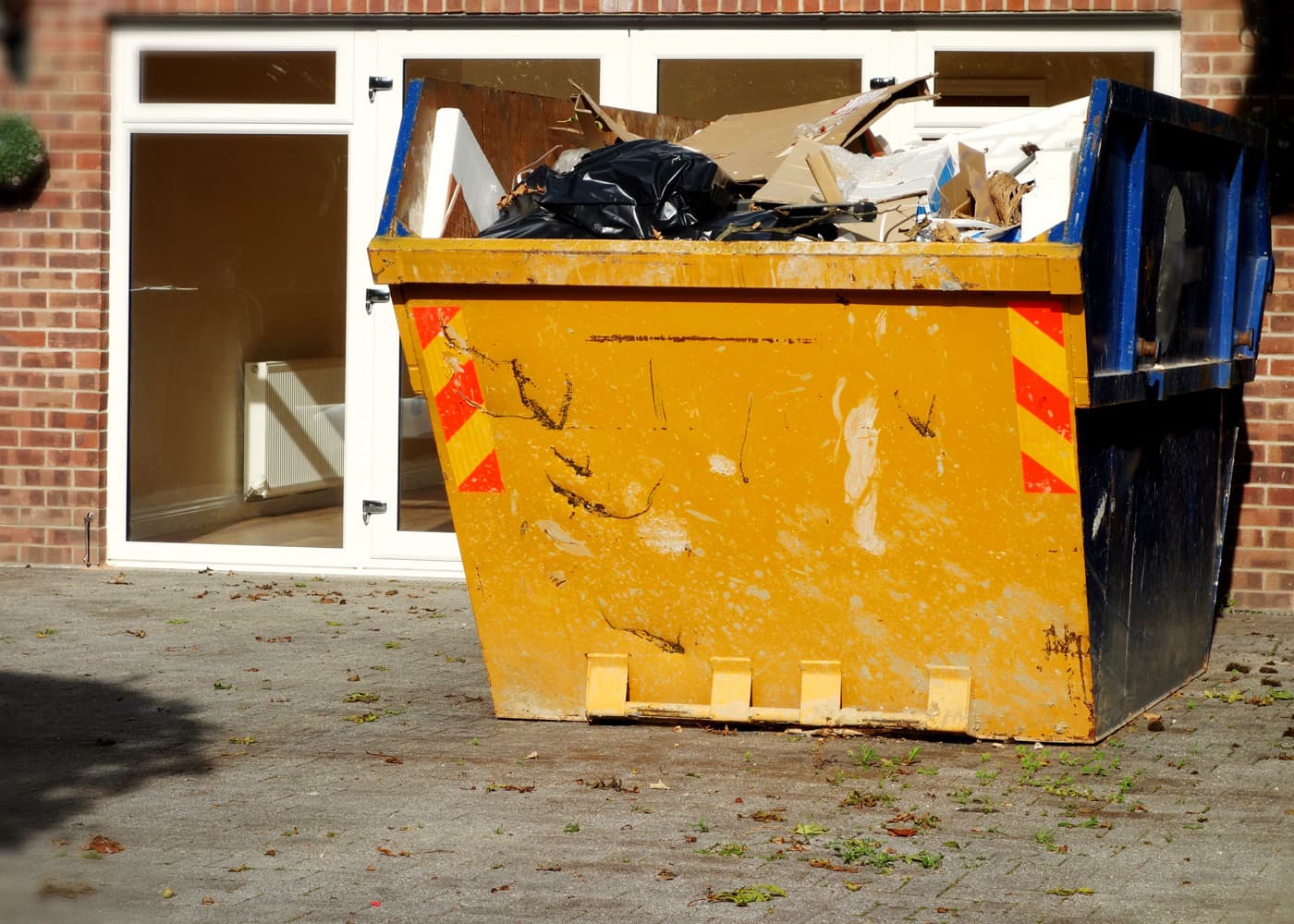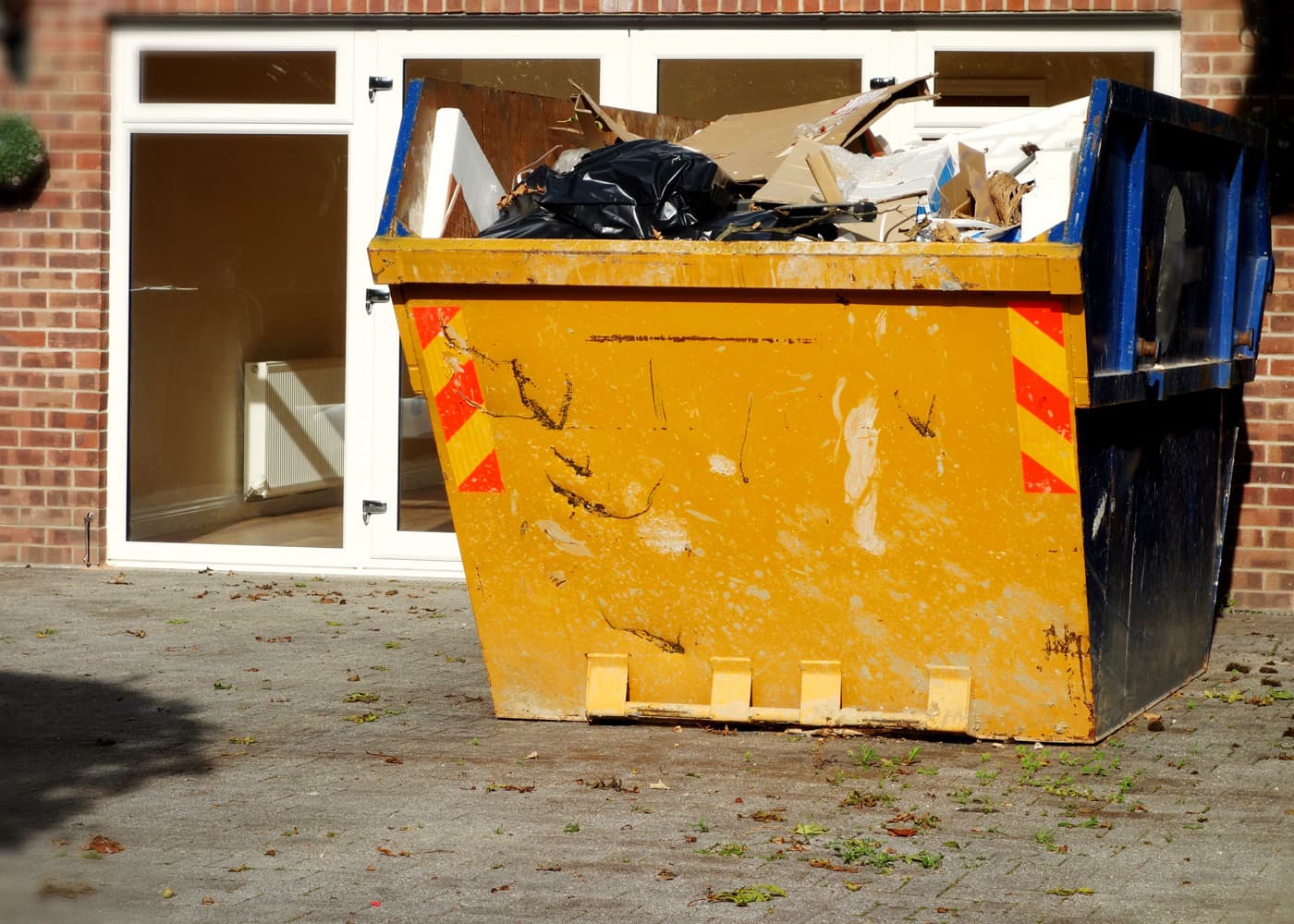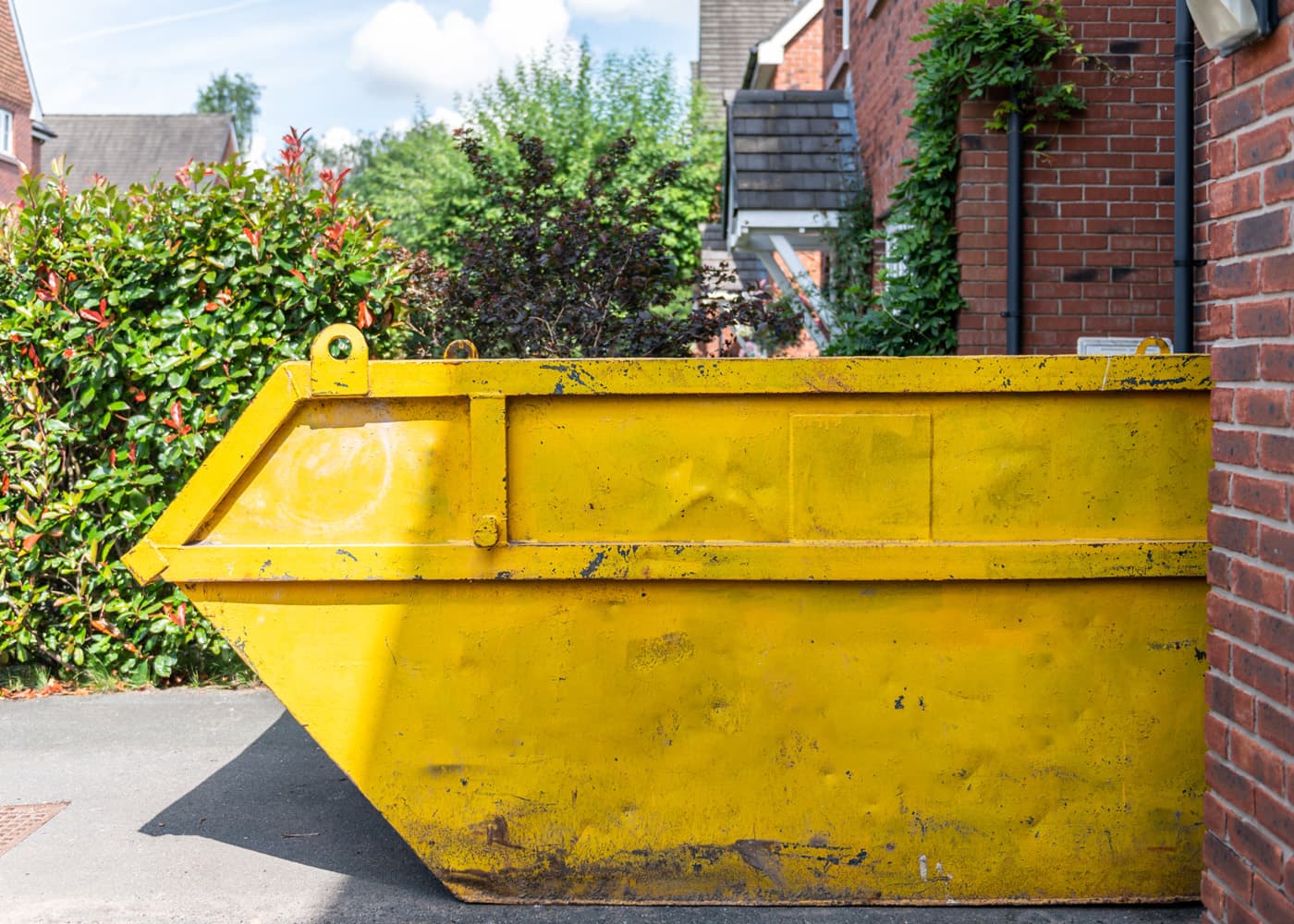 Frequentlly Asked Questions
Can't see the answer to your question?  Just give us a call and we'll be happy to help.
Can you hire a skip for a day?
Yes, you can hire a skip for a day with Wavertree Waste. Skip hire needs differ for everyone, and while daily skip rentals are an option, they may not always be the most practical choice.
Can you hire a skip for one hour?
Skip hire requirements vary, and hiring a skip for just an hour might not always be feasible. Our Wait and Load Skip Hire service offers a practical solution when extended on-site skip presence isn't possible or necessary. Contact us to schedule your Wait and Load skip hire service today.
How long can i keep a hired skip for?
You can rent for your desired duration, typically around four weeks, extendable upon agreement.
How much to hire a small skip?
Wavertree offers skip hire services in various sizes to suit different budgets. Small skip prices depend on factors like quantity, distance for delivery and collection, hire duration, and the need for a council permit. With over 40 years of experience, Wavertree aims to provide competitive prices and top-notch customer service. They include delivery and collection in their skips and strive for next-day drop-offs and pickups when possible. Recycling costs are also covered, with a commitment to recycling all waste. For fair-priced small skip hire options, contact their expert team for more details.
What kind of waste do you accept in your skips?
Our skips can handle a variety of non-hazardous waste including garden waste, building rubble, household rubbish, and more. If you're not sure whether something is suitable for a skip, just give us a call and we'll let you know!
What can't I put in a skip?
Hazardous waste is generally not suitable for skips. This includes gas cylinders, glue, chemicals, paint, batteries, asbestos, and medical waste. No upholstered goods and plasterboard can be added, these need to be segregated. You can dispose of fridges and mattresses but there is an additional charge based on the extra processing costs.
Do I need a permit for my skip?
If your skip is going on the road or anywhere outside your property, it's likely you'll need a permit from the local authority. These range between £25-40 for a permit. Don't worry about doing this, though, as we'll sort all this out for you and include it as part of your quote. Want to know more about skip permits? Just let us know and we'll answer any questions you have.
How full can I fill a skip?
The waste shouldn't exceed the walls of the skip. For ease, our skips have an easy to spot fill line that you should adhere to.
Do skip companies recycle?
Wavertree Waste strives to recycle or reuse all skip hire waste.
Does skip hire include disposal?
Indeed, Wavertree Waste processes and recycles waste on-site using dedicated facilities.
Can you put paint in a skip?
No, paint cannot be placed in a skip due to its flammable and hazardous nature. This includes both empty and partially used paint tins. Proper disposal methods should be followed to ensure the safe handling of paint waste.
Can you put electrical items in a skip?
No, these items are considered hazardous waste and must be disposed of safely. Other hazardous waste includes paint, batteries, asbestos, aerosols, oils, and gas cylinders.
Can you put a fridge in a skip?
No, you cannot place hazardous or harmful items in a skip. Prohibited items include, but are not limited to, TVs, computer monitors, asbestos, tires, fluorescent tubes, fridges, paint and paint tins (unless empty), plasterboard, batteries, medical waste, gas cylinders, liquids, solvents, oil, petrol, diesel, and explosives.
Can you put garden waste in a skip?
Yes, you can dispose of garden waste in a hired skip from Wavertree Waste, which is especially convenient during the summer when there's a lot of garden work to be done. While some local councils offer roadside green waste collection, it may not suffice for substantial amounts of garden waste.
Can i put a mattress in a skip?
Mattresses cannot go in skips due to their size and weight, often exceeding the fill line of standard household skips, posing safety risks during transportation. If you need to dispose of an old mattress, please get in touch with Wavertree Waste for alternative disposal options.
Can you put clothes in a skip?
Absolutely! You can toss your old, unwanted clothes into a skip.
Who invented the skip?
The skip was invented in 1922 by Edwin Walker, an employee of the lorry manufacturer Pagefield. He came up with the idea as an alternative to horse-drawn carts for more efficient waste disposal, reducing the need for multiple trips to waste sites due to quickly filling materials.
Can you put soil in a skip?
Absolutely! You can dispose of both soil and green waste, including leaves, plants, branches, and grass, in a skip. The soil is screened and can be recycled for various purposes, such as topsoil or engineering material.
How big is an 8 yard skip?
Measuring 12ft in length, 6ft in width, and 4.5ft in height, our 8-yard enclosed skip can hold approximately 75 to 85 black bags. This skip is a top choice for substantial building projects and is perfect for extensive garden landscaping or complete property clearances in larger homes.
How high can you fill a skip?
Only fill the skip up to the level of its sides. While it may be tempting to overfill, any items exceeding the skip's sides can fall out during transit, leading to accidents and littering.
How much is a skip permit?
Check your local council's skip permit charges, which vary between councils.
Liverpool 7 Day - £20
Widnes 14 Day - £40
St Helens 7 Day - £30
Warrington 14 Day - £40
Runcorn 14 Day - £45
Frodsham 14 Day - £45
How to check if a skip has a permit?
If you suspect a skip has been placed on a public highway without a permit, you can contact the skip hire company for details or reach out to the local council to verify if a permit has been issued for the location.
What size is a builders skip?
Skips are typically measured in cubic yards, and the standard builder's skip is 6 yards. This medium-sized skip comes in various formats, including open, closed, and drop-end, to suit different sites and equipment needs.
How much does a skip weigh?
Here are the approximate weights for different skip sizes:
4-yard skip: 125 kilograms
8-yard skip: 187 kilograms
12-yard skip: 250 kilograms
16-yard skip: 500 kilograms
How wide is a skip lorry?
Here are the vehicle dimensions for different skip lorries:
Mini Skip Lorry - 2.75m wide
Standard Skip Lorry - 3m wide
What size is a midi skip?
In meters, a midi skip measures 2.1m in length, 1.5m in width, and 0.9m in height. These skips usually have a capacity of 4 cubic yards, which is roughly equivalent to the size of 8 domestic washing machines.
Can i put glass in a skip?
You can dispose of glass waste in a skip, but it should be handled cautiously. Safely wrap it in heavy-duty plastic or use an appropriate container to prevent breakage. Confirm with the skip provider or local waste authority that they accept glass in their skips.
Can plasterboard go in a skip?
No, plasterboard is considered hazardous waste and cannot be put in skips. It's also prohibited in landfills due to its high gypsum content, which poses a risk of putrefaction. When sulphates in plasterboard mix with other waste and become wet, they can produce hydrogen sulphide (H2S).
Can you put black bin bags in a skip?
Yes, you can place black bin bags in a skip as long as they don't contain hazardous waste.
How big is a 12 yard skip?
The 12 Yard skip measures 13ft Length x 6.5ft Width x 6.5ft Height and is perfect for industrial and commercial purposes. It's commonly used in major projects, can come with a cover, and its high sides make it suitable for large, bulky items.
What will happen to my waste?
At Wavertree Waste, we prioritise environmentally responsible waste management. Once you've disposed of your waste with us, we sort and recycle it wherever possible at our state of the art facility in the heart of Merseyside. This allows us to ensure that virtually all of the waste we collect avoid landfill, and goes back to powering a more circular economy.
What do I do when my skip is full?
When your skip is full, just get in touch with us, and we will arrange for your skip to be collected as soon as we can. Please ensure the skip isn't overloaded, as we can't transport it away due to safety reasons.
"They supply 2 of our businesses with General Waste Bins plus Glass Recycling bins. Pleasure to deal with, flexible service, always collect same day on time every week. Rapid response when needed and even carried out additional emergency collections on request. Highly recommended."
"Excellent. Due to a planning mistake on my behalf I needed a skip urgently. These guys took my call on a Thursday at midday and had a skip outside my house on the Friday. Everything was swift and easy with the pick up. Prices were reasonable and as quoted."
"My go to when I need a skip, prices are great compared to other company's and staff are always polite on the phone."
"Good service ,skip delivered on time, the delivery driver was pleasant guy, placed the skip where I wanted on the garden, will use this service again."