Commercial Bin Collection in Liverpool
Waste management can be a major headache for businesses of all sizes without an effective commercial bins solution.
Not only do you have to deal with the logistics of collecting and disposing of your varied waste, you have to ensure that you're in compliance with strict regulations as not doing so can seriously hinder a business's ability to manage their waste.
That's why our commercial bins service is here to take the hassle out of your waste management, all at a cost-effective price that won't break the bank.
Book your commercial bins here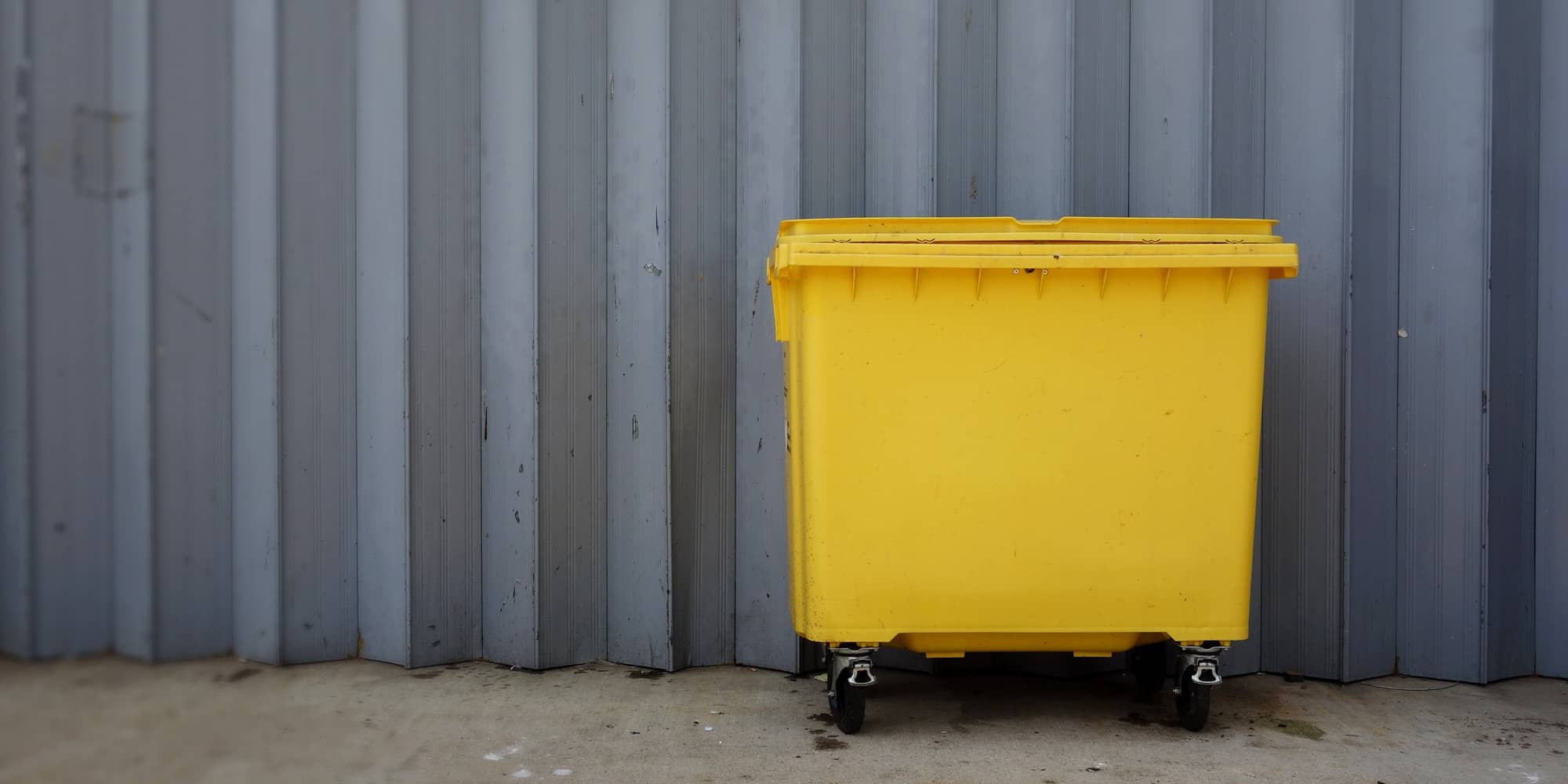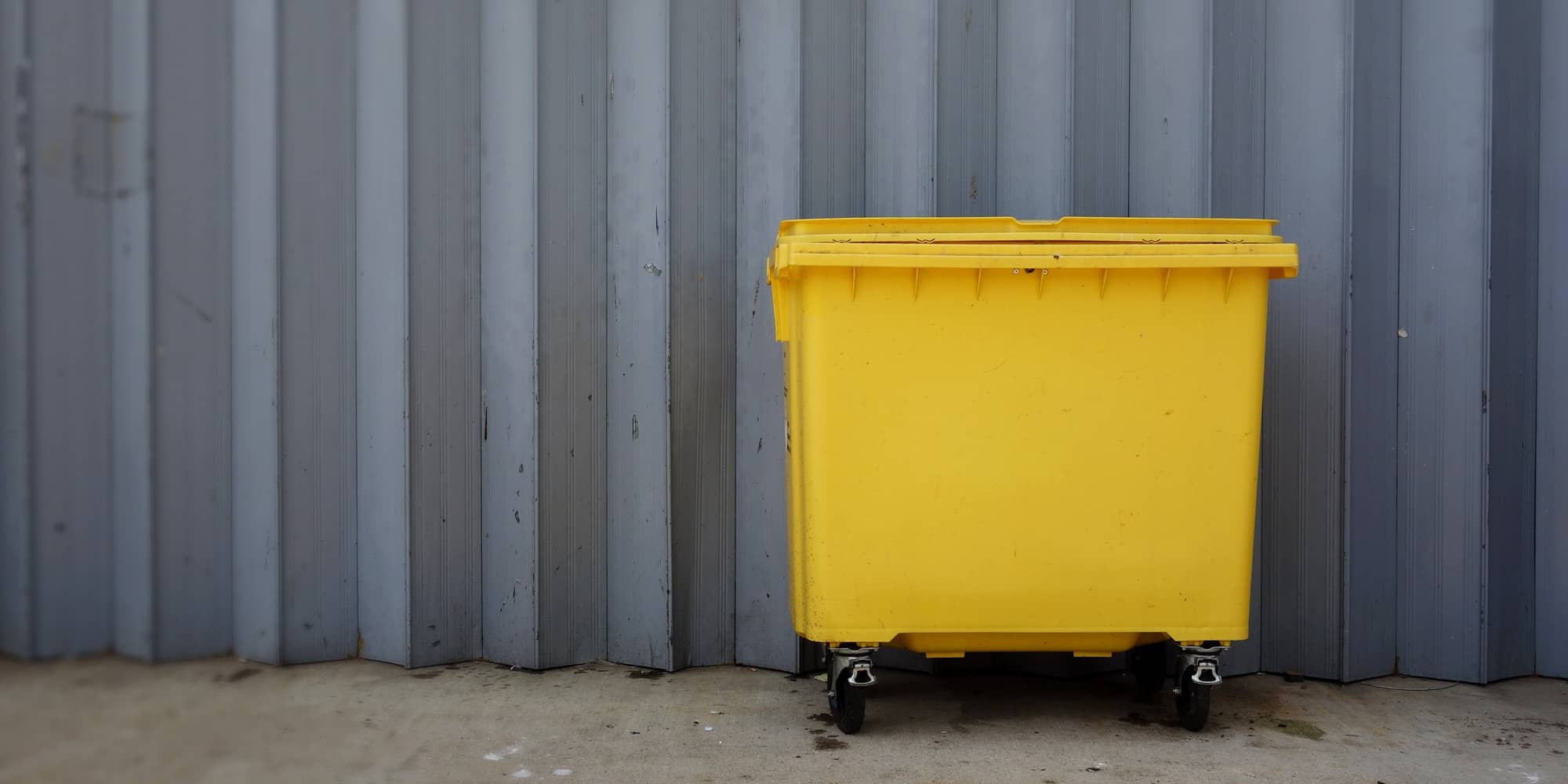 Get a free business bin quote
"*" indicates required fields
Choose Wavertree for reliable trade bins
Are you a company that struggles with the daunting task of disposing your waste in a responsible, compliant manner?
Have you wrestled with a lack of appropriate waste management that has led to overflowing bins, unsightly premises, and potential health and safety hazards to employees and customers?
Inefficient waste management not only poses significant challenges for businesses like yours, it can bring on a whole host of other issues, like:
Increased costs
Legal issues
Potential reputational harm
Environmental damage
To avoid all of this – and the hefty financial burden that comes along with it – it's imperative that you find a dependable waste management partner who can provide sturdy commercial bins that are tailored to your specific commercial needs.
Your business waste, collected in three easy steps
Get in touch
We want to hear from you! Give us a call about your waste management needs to get the ball rolling.
Receive a quote
Once you've told us what you need, we'll let you know how much your competitively-priced waste management solution will be.
Make it a date
Once we've crossed the T's and dotted the I's, let us know when and where you want your commercial bin solution.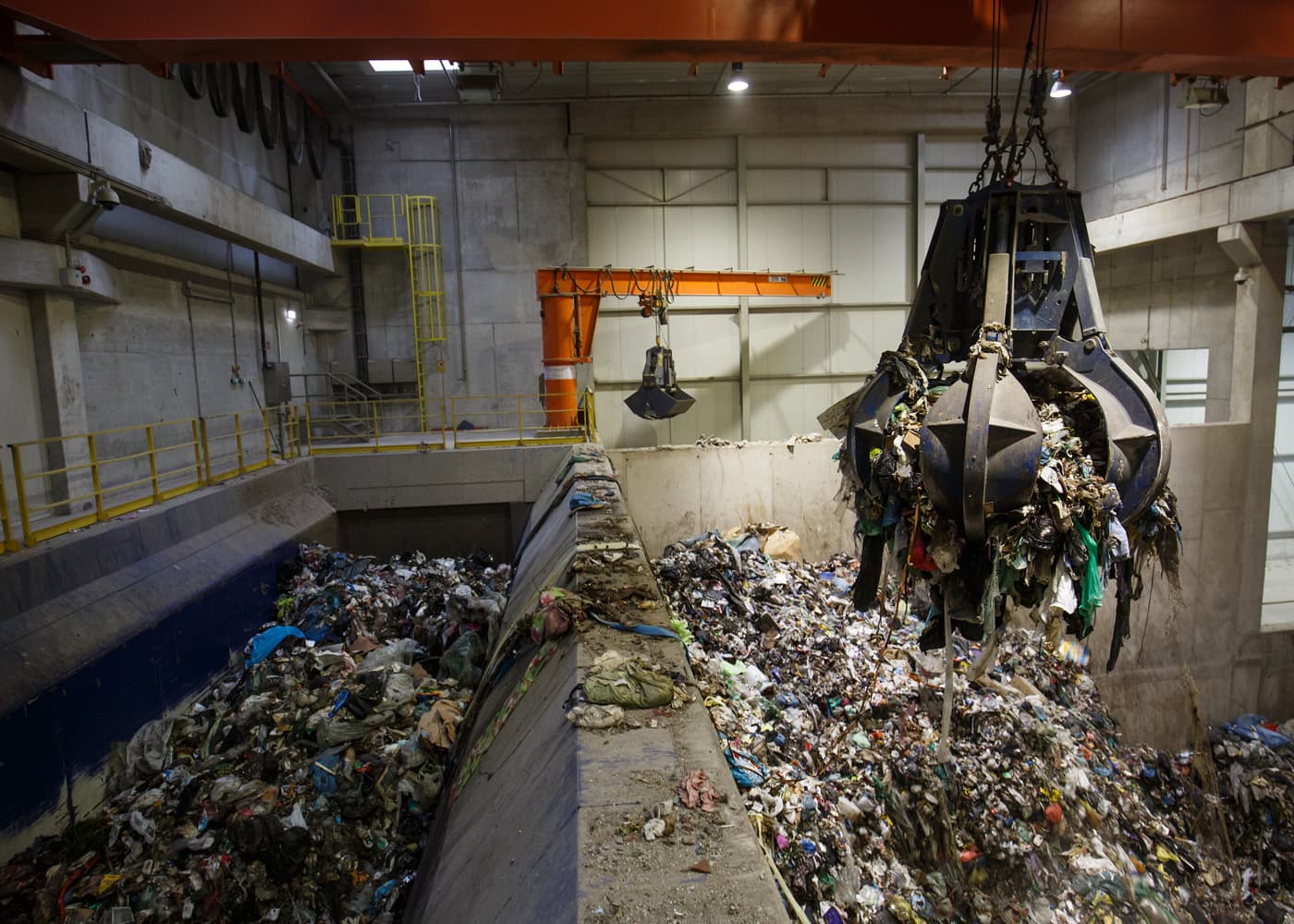 Regularly scheduled business waste collections in Liverpool
If you relate to any of the above, then a dedicated commercial bins service in Liverpool is an ideal choice. Unlike residential waste collection services, our commercial bins are specifically tailored to meet the unique industrial-scale needs of businesses.
Achieve three crucial goals for your business's waste management process with our commercial bin solution:
Ensure proper waste disposal
Adhere to regulations
Enjoy efficient collection, consistently
In other words, our commercial bin service takes the burden of waste management off your shoulders and straight onto ours, allowing you to focus instead on your core operations.
Enjoy the convenience and peace of mind that comes with regularly scheduled waste collection. Ensure that your premises remain clean, organised, and most importantly, legally compliant.
Our prompt and reliable waste management service, combined with our commitment to sustainability, makes us the perfect choice for businesses in Liverpool looking for a trusted commercial bins service.
Business bins supporting a sustainable future
95%
Of waste reused or recycled
Virtually all of the waste that we take from you is either reused or recycled onsite, or sent to one of our partners for further processing. We aim to recycle and divert 100% of our waste.
1000+
Helping power homes
Our residual waste is converted into energy at Waste2Energy plants where it goes to power and heat thousands of homes across the country.
30-acre
Largest waste recycling plant in Liverpool
Our unique waste recycling plants, including our 30-acre site in Kirkby, give us the capacity to recycle over 30,000 tonnes of waste per week.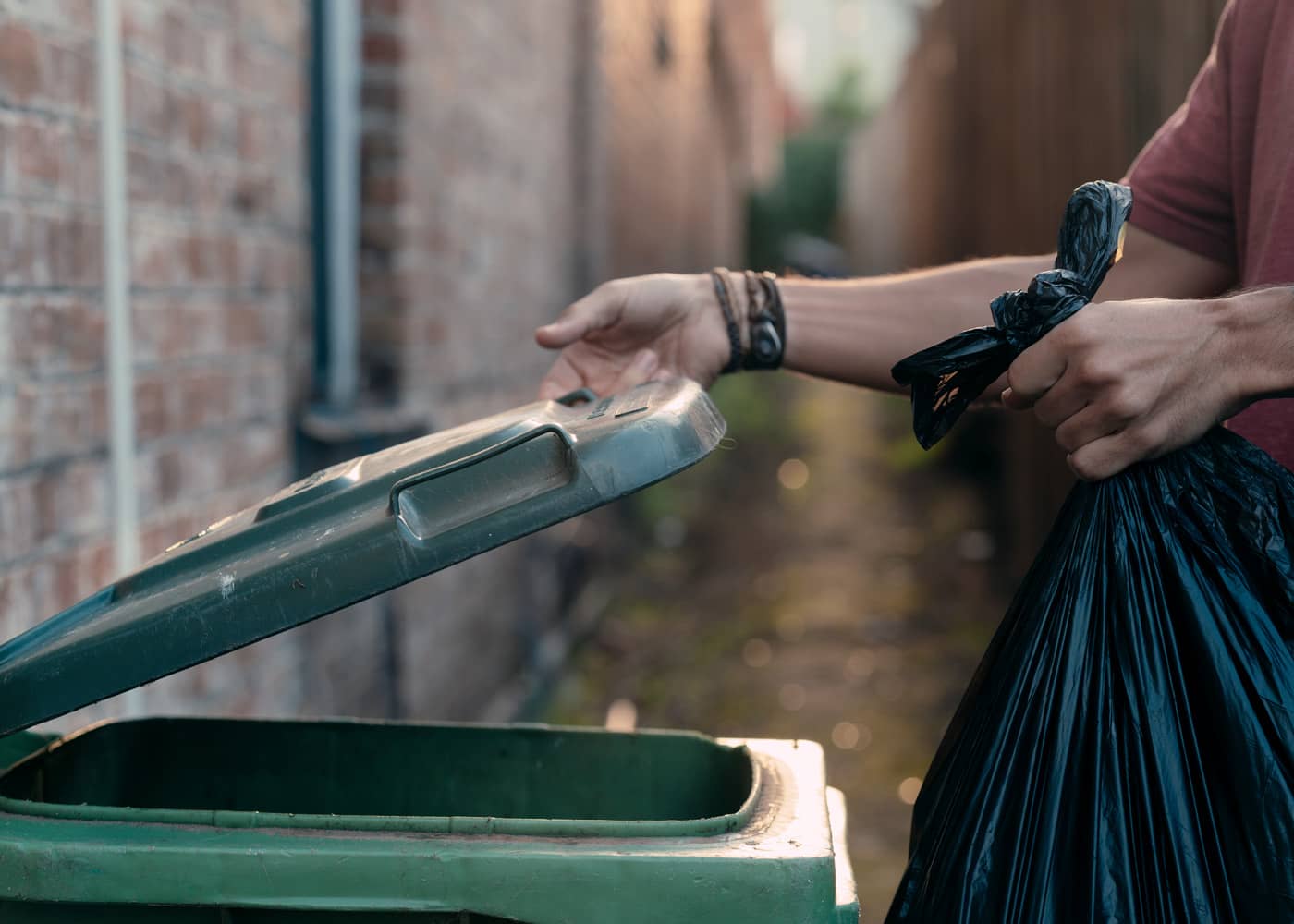 Choose from commercial bins, bags and containers
Reliable Liverpool waste removal is vital for your business, regardless of what sector you're in. Every bit of waste needs to be stored, removed, and disposed of appropriately, and with Wavertree we offer a solution for every type of commercial waste collection in Liverpool.
Choose from a wide range of bins, bags, and containers in various sizes to store your waste before we come pick it up, including:
We are proud to be a leading muck away provider in Liverpool, with over 40 years' experience in the waste management sector.
Why choose Wavertree Waste for business waste collection?
We're keen to work with businesses like you on your commercial bins solution, but if you're still unsure whether to choose Wavertree as your waste management partner, here are three simple reasons that we think sum it up quite well:
1.
Years of experience to ensure your waste is gone in no time at all
Our years in the business have given us the insight and resources to dispose of all types of commercial waste, including green waste, and non-hazardous waste.
2.
A customer-first approach to everything
Despite our size and position as
Liverpool's premiere waste management solution
., we are a family-run business, and so… Unmatched customer service Professionalism Integrity Competitive prices … are at the core of everything we do, including our commercial bin solutions.
3.
Environmentally conscious at every turn
Our 30-acre waste processing facility in Kirkby allows us to recycle over 95% of your waste, meaning that you can be safe in the knowledge that your commercial waste will avoid landfill wherever possible. On top of this, all residual waste goes to our partners at Waste 2 Energy where it goes on to power the homes and businesses of the nation. That's an environmental solution that anyone can get behind.
Get started on your Liverpool commercial bins today
It couldn't be simpler to arrange your commercial bins solution in Liverpool with Wavertree Waste.
Just give us a call on 0151 734 3431 or get in touch via our online contact form and we'll get your cost-effective, reliable commercial bins sent over at your earliest convenience.
If you have any further questions about our Liverpool commercial bins service, we'd also be happy to speak to you and offer any support that we can.
"They supply 2 of our businesses with General Waste Bins plus Glass Recycling bins. Pleasure to deal with, flexible service, always collect same day on time every week. Rapid response when needed and even carried out additional emergency collections on request. Highly recommended."
"Excellent. Due to a planning mistake on my behalf I needed a skip urgently. These guys took my call on a Thursday at midday and had a skip outside my house on the Friday. Everything was swift and easy with the pick up. Prices were reasonable and as quoted."
"Good service ,skip delivered on time, the delivery driver was pleasant guy, placed the skip where I wanted on the garden, will use this service again."
"My go to when I need a skip, prices are great compared to other company's and staff are always polite on the phone."