Crusher hire in Liverpool
As part of our plant hire service in Liverpool, we offer sturdy and hard-wearing crushers to make quick work of solid materials like concrete, brick, and more in your construction or demolition project.
We have a vast array of crushers for you to select, so you'll never be too far from the perfect crusher based on your specific project's requirements. We also offer our crusher hire with qualified and skilled operators so you can ensure that the job will be done to a professional level.
Book here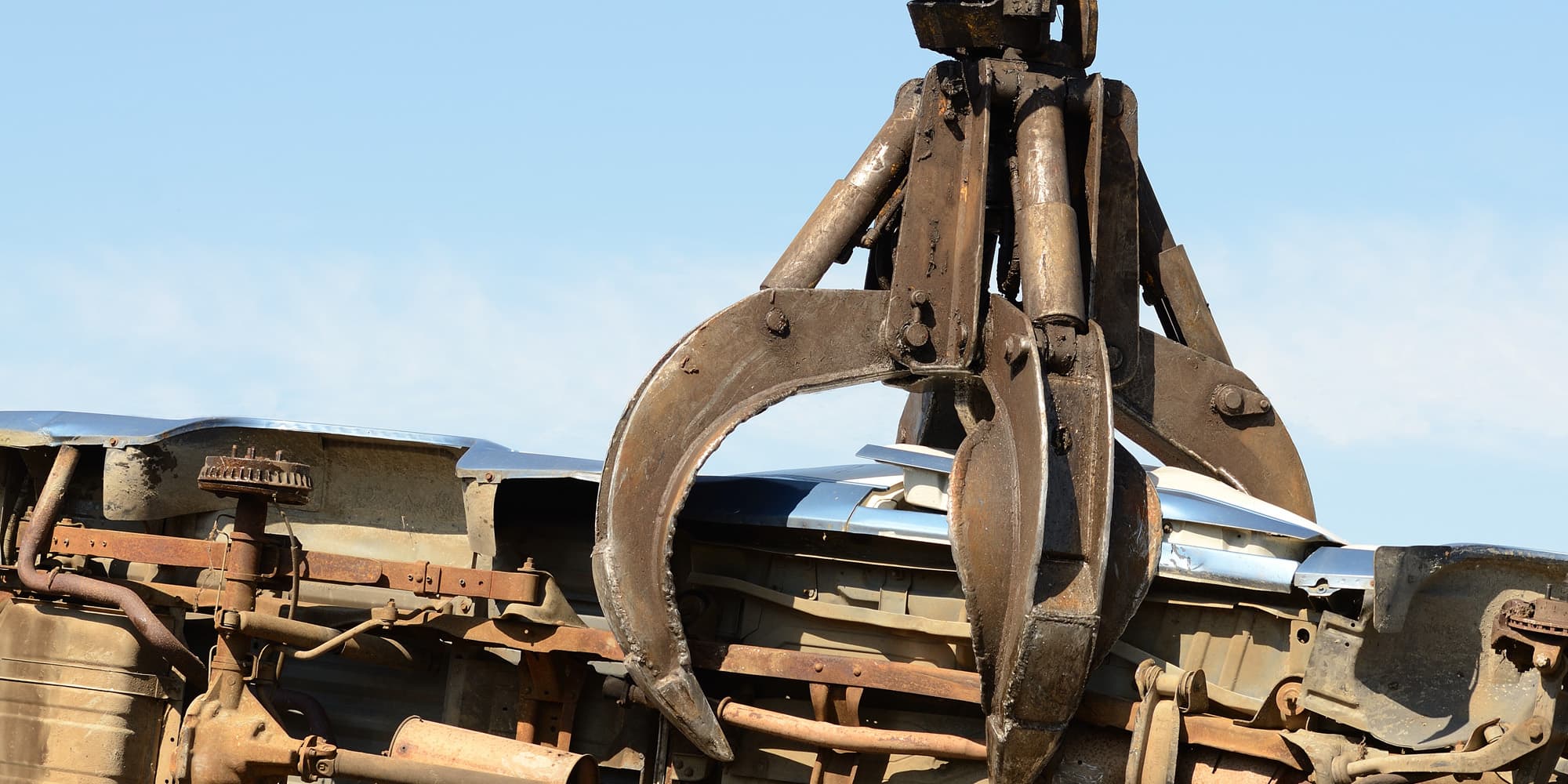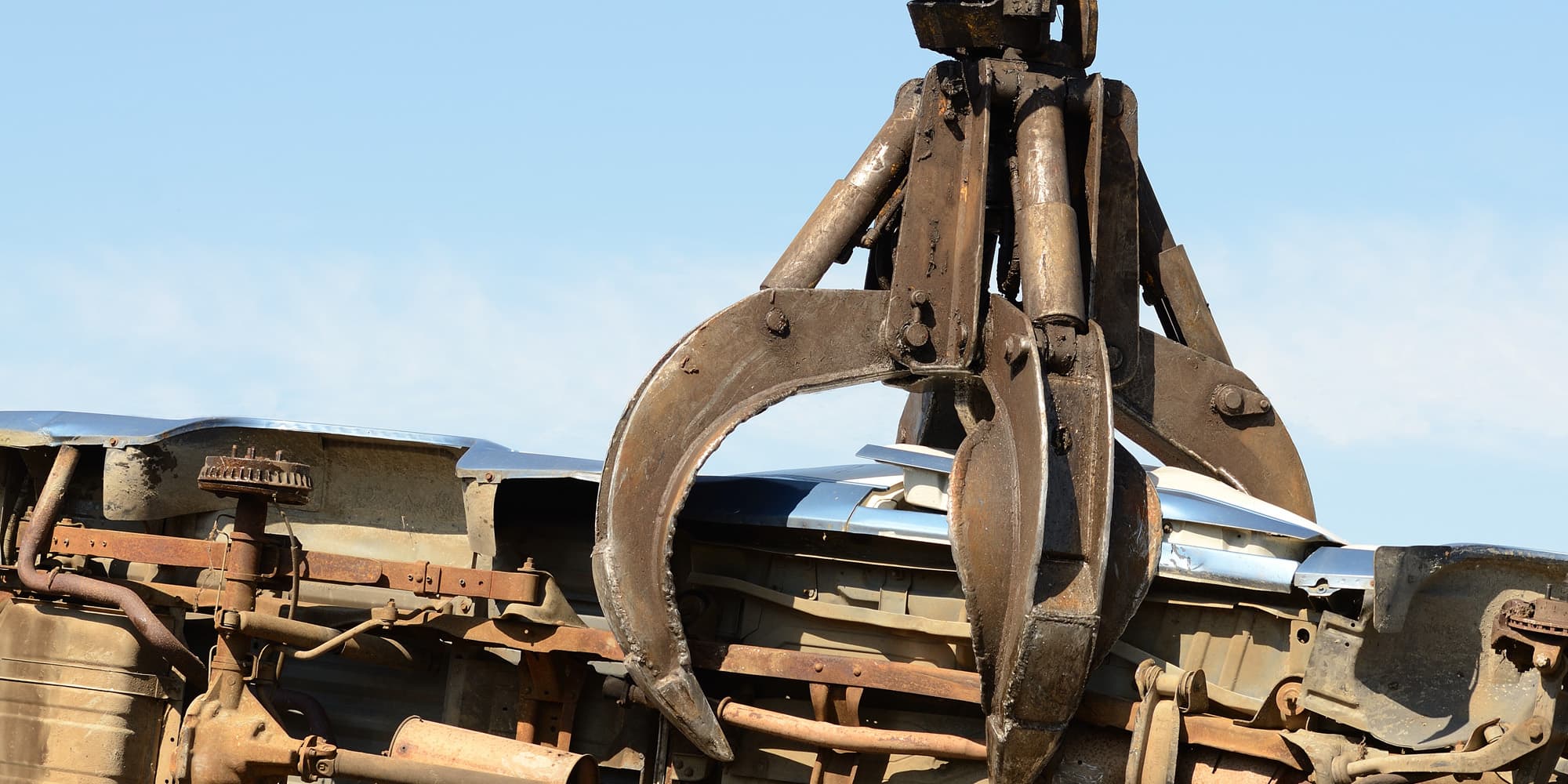 Request a callback
"*" indicates required fields
What is a crusher used for?
As the name suggests, crushers are used in construction projects to reduce the size of waste materials to make them easier to transport, dispose of, or recycle. These materials include:
Concrete 

Asphalt 

Brick 

Metal 

Rocks

Ore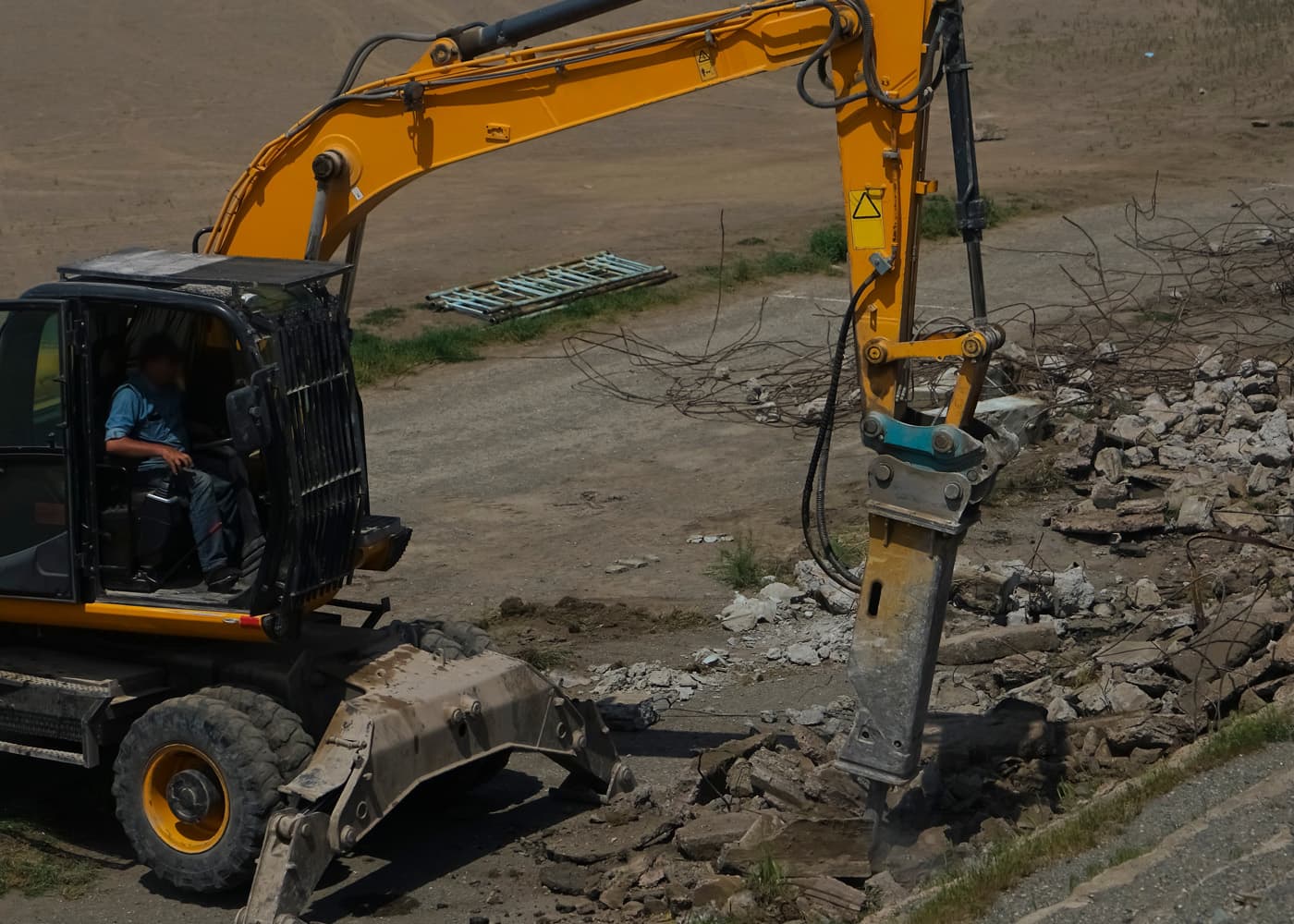 Why should you hire out a crusher?
If you're still unsure whether you should hire a loading shovel in Liverpool, here are some ways in which hiring a loading shovel can significantly help with your construction project:
Demolition and construction 
One of the primary uses of crushers is when dealing with concrete, brick, asphalt or any of the previously stated materials in a construction or demolition setting. Crushers can effortlessly break them down into granular parts for reuse in new construction projects. By recycling these materials, you contribute to the preservation of natural resources and reducing landfill waste and all costs associated with that.
Quarrying
Our crushers for hire also prove invaluable in quarrying operations where rocks and minerals are processed and extracted into graded by-products which can then be sold and used elsewhere in a variety of industries and markets.
Landscaping and agriculture
Our crushers for hire are also effective in handling waste from landscaping projects and agriculture. For example, in mulch production,crushers can be used to process organic materials like branches, tree trunks, and yard waste into mulch which is then used to enhance soil fertility and more. Similarly, agricultural waste like crop residues can be crushed and processed into renewable biomass fuel energy sources.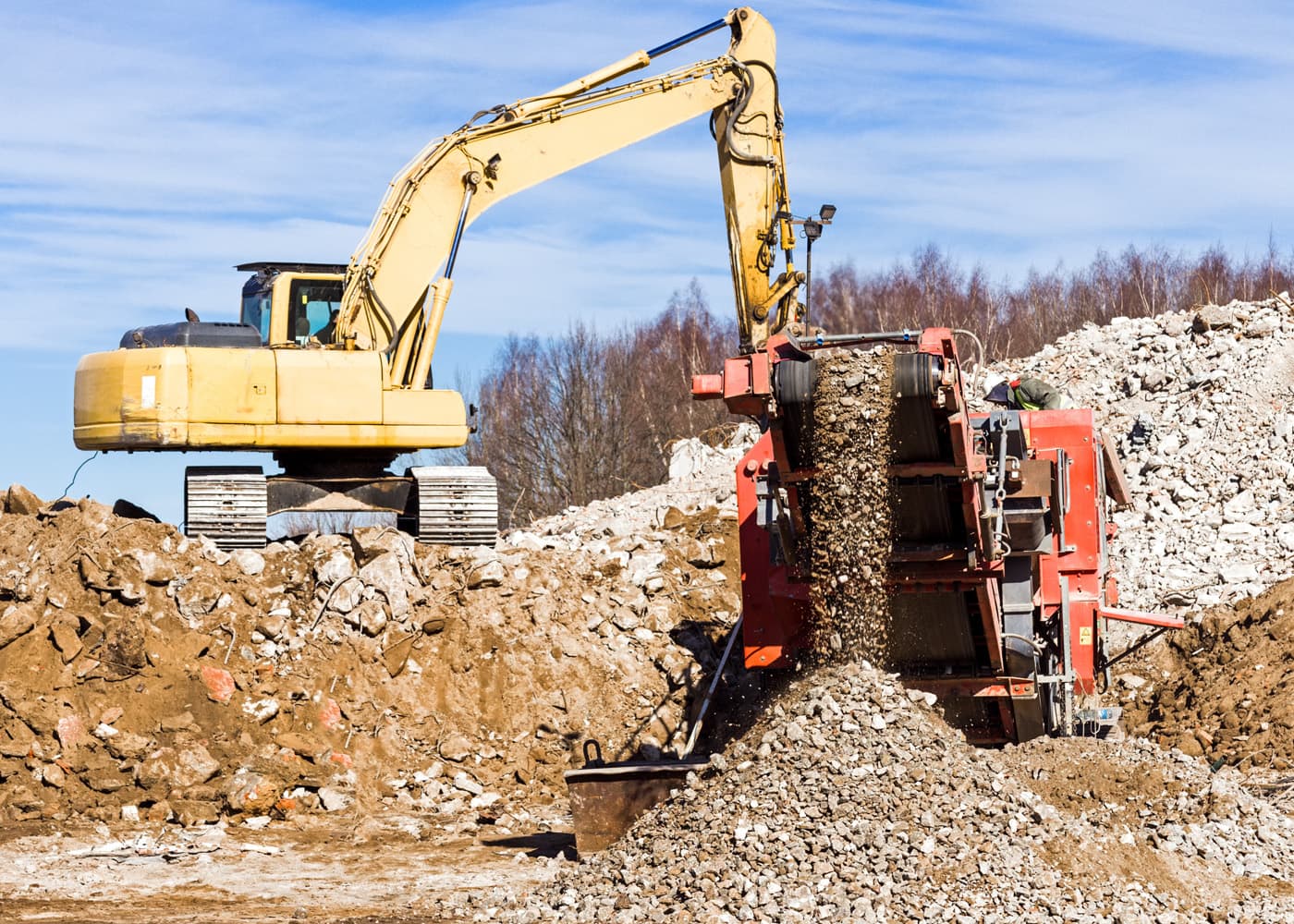 Why hire a crusher with Wavertree Waste?
We understand that you have many options when it comes to hiring a crusher in Liverpool. That's why we want to highlight why Wavertree is the ideal choice for you:
Wide selection

– We offer a diverse range of crushers for operators throughout Liverpool and the North West.

Flexible options

– Our rental periods can be tailored to fit your specific budget and availability requirements, whether you need a long-term or short-term arrangement.

No prior experience necessary

– We provide the option to rent our excavators with a skilled operator, ensuring that your crushing needs are met even if you have no previous experience in operating such equipment.

Cutting-edge technology

– Our equipment, including crushers, is regularly replaced every two years to incorporate the latest technological advancements. When you choose us for your plant hire, you can be confident that you'll be working with the most advanced and up-to-date crushing machinery available.

Unparalleled customer service

– The Wavertree team boasts extensive experience and a friendly approach. We are always ready to assist you by offering advice on selecting the best crusher for your specific requirements and addressing any inquiries you may have.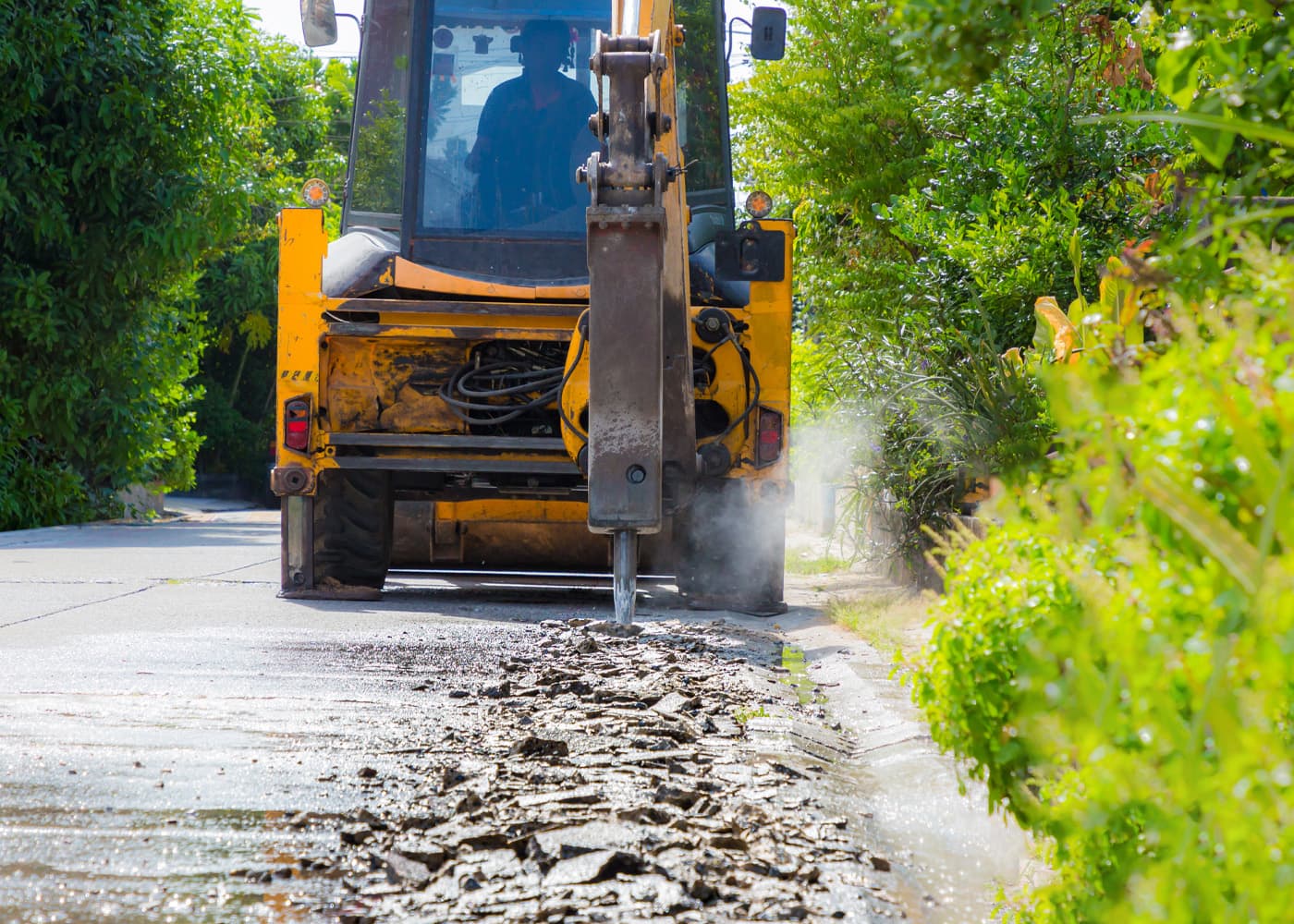 Hire your crusher with Wavertree today
We make plant hire easy for you. We have a wide range of high-quality, reliable equipment available at your disposal. Just give us a call, and we'll take care of everything else.
We cover Merseyside and the North West, so you can access our extensive network of plant hire equipment at affordable rates that you deserve. To save time and money on your crusher hire needs, call us at 0151 734 3431 or use the contact form here.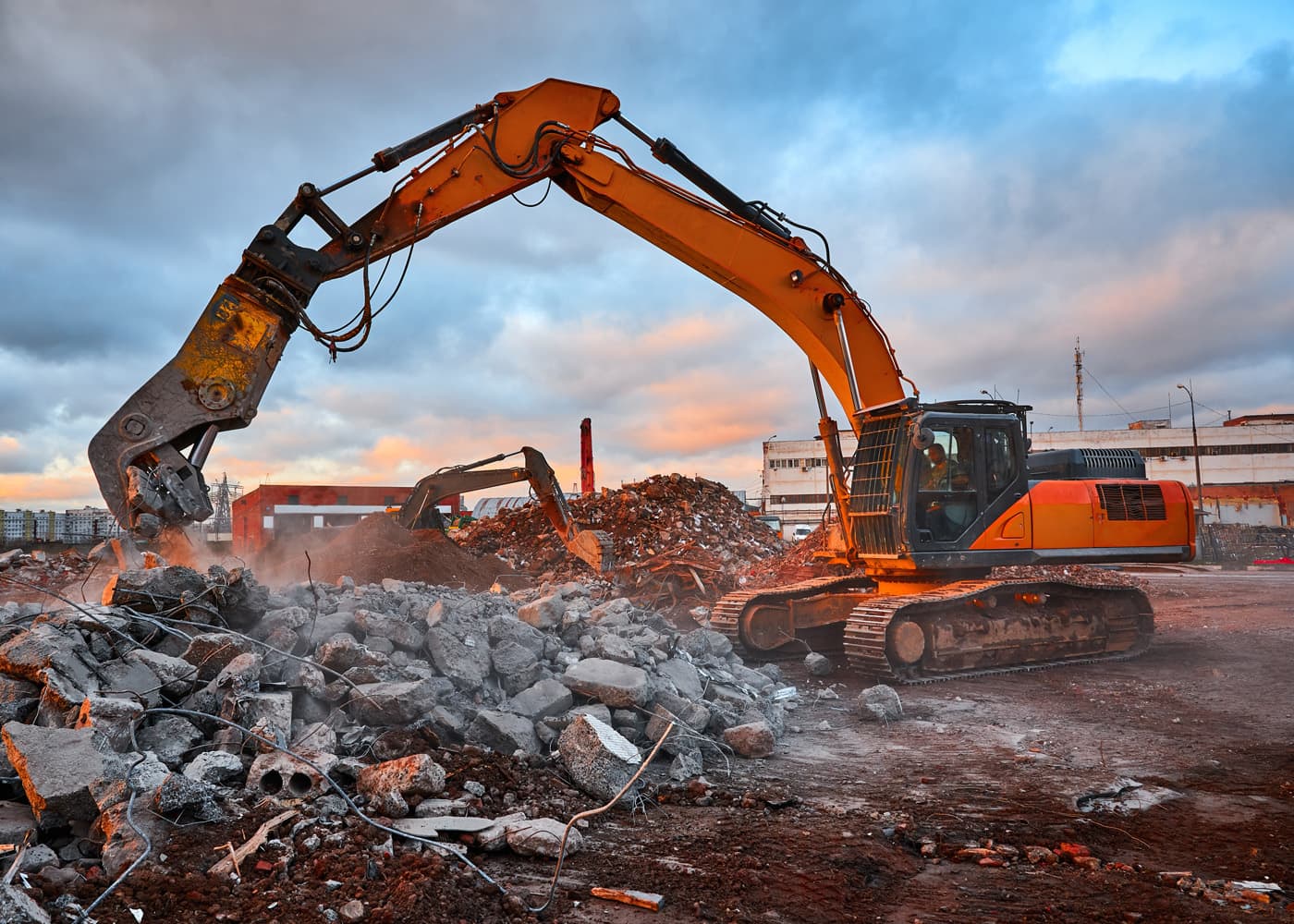 FAQ's
Can crushers be delivered to my location?
Yes, our crusher hire service includes delivery and collection. Speak to us about any additional delivery charges that may come up based on location and distance.
What if the crusher breaks down during the hire period?
In the event of a breakdown, we have technicians who can address the issue promptly so you can get back to your project without too much of a hitch or interruption.
How much will my crusher hire be?
The cost of your crusher hire will depend entirely on the length of the hire period, the type of crusher you require, and more. For an accurate quote on your crusher, get in touch with us at 0151 374 3431 and we'll let you know in better detail.
How long can I hire out a crusher for?
Our range of long and short term crusher hire periods means you can hire out your choice of crusher at a time that suits your time and budget the best.
"They supply 2 of our businesses with General Waste Bins plus Glass Recycling bins. Pleasure to deal with, flexible service, always collect same day on time every week. Rapid response when needed and even carried out additional emergency collections on request. Highly recommended."
"Good service ,skip delivered on time, the delivery driver was pleasant guy, placed the skip where I wanted on the garden, will use this service again."
"Excellent. Due to a planning mistake on my behalf I needed a skip urgently. These guys took my call on a Thursday at midday and had a skip outside my house on the Friday. Everything was swift and easy with the pick up. Prices were reasonable and as quoted."
"My go to when I need a skip, prices are great compared to other company's and staff are always polite on the phone."