Front end loader bins
For many businesses and construction trades in the North West and beyond, it can be difficult to find a waste management solution that is convenient, versatile, and space efficient.
That's why Wavertree Waste offers top-of-the-line front end loader bins, designed to streamline your waste collection in the most hassle-free, cost-effective way possible.
Book yours now
Get a free business bin quote
"*" indicates required fields
What are front end loader bins?
Also known as FEL bins, front end loaders are large industrial-size containers specifically designed for the collection of commercial waste in large quantities, including compactable or dry waste stream or dry waste.
They feature a distinctive open top and front panel that allows them to be easily emptied directly by specialised, hydraulic waste collection vehicles.
Available in a range of sizes, FEL bins are highly versatile and suitable for a number of businesses and industries.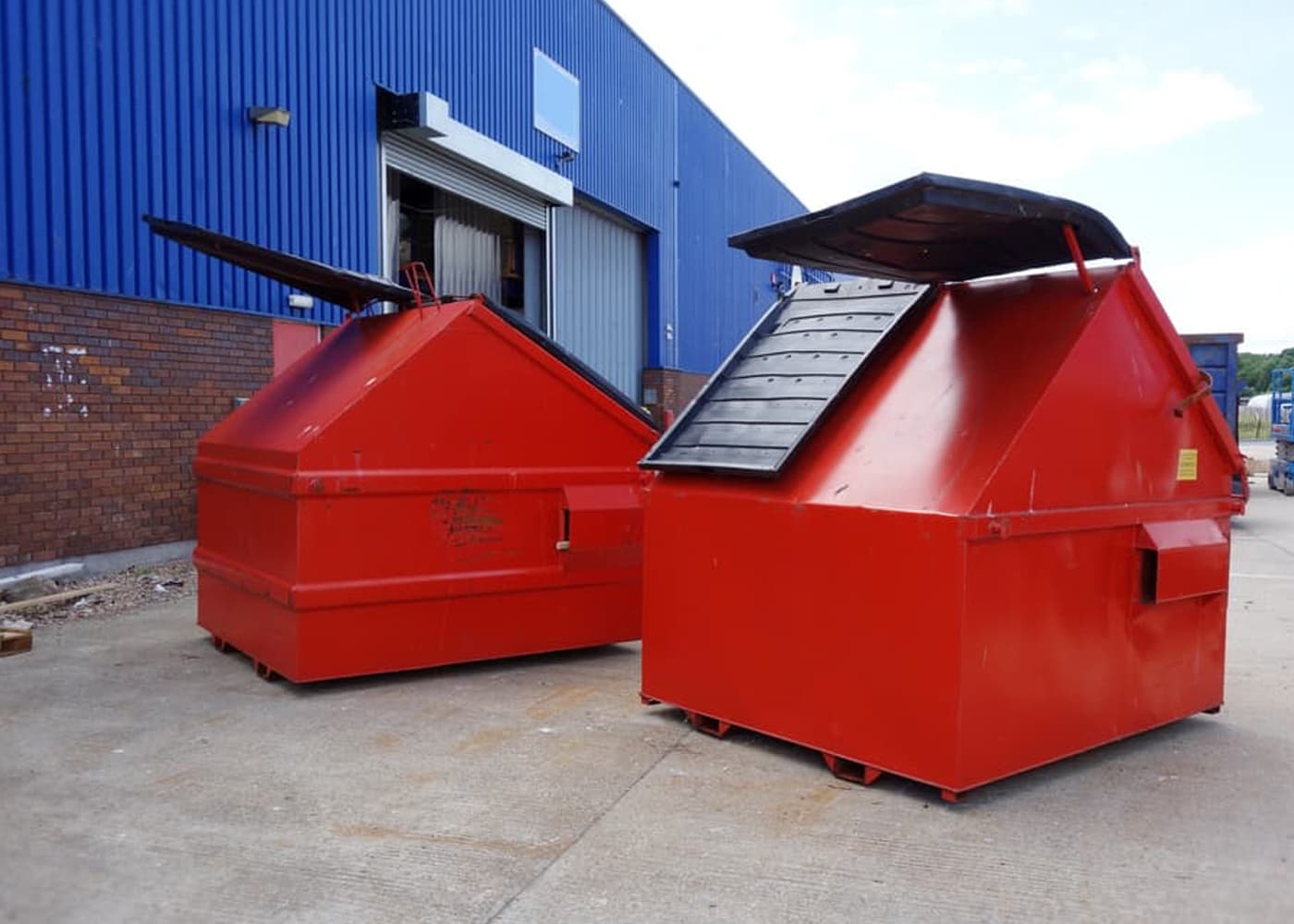 Do you need a front end loader bin?
FEL bins allow for a vast array of commercial waste to be contained and disposed of in great volumes. If you're in one of the following industries looking for a way to remove commercial waste, a front end loader bin is ideal:
Construction and demolition
Manufacturing
Events
Retail
So, whether you're an event organiser, and need to manage the high volume of food, trash, and packaging, are undertaking renovation and need to move debris and old fixtures, or need to remove debris and concrete from a construction site, our front end loader bins are ideal for you.
Get a free business bin quote
"*" indicates required fields
Why get a front end loader, and not a skip?
There are several advantages to FELs that commercial and industrial customers like yourself can benefit from, especially when compared to skips.
1.
Streamline waste removal and reduce risk of injury
The major advantage that front loader bins provide is the ability to be emptied and moved on site by specialised vehicles, streamlining the waste removal process and reducing the risk of injury that comes from manual handling of any waste.
2.
Reduced costs due to higher waste capacity
Their impressive size means that front end loader bins allow businesses to contain large amounts of waste, even when regulated on a regular basis, reducing costs associated with moving the waste from site.
3.
Safe and secure from outside elements
Made of robust steel, lockable, and fully enclosed, your front end loader will keep adverse weather and vermin from getting to your waste - unlike the open nature of a skip.
Why choose Wavertree for your front end loader bin?
We understand you have plenty of choice when it comes to getting a front end loader of your own, so why choose Wavertree Waste?
Well, when it comes to reliable waste management solutions in Liverpool and beyond, we know what it is you need.
Get in touch today to see how we can help with your waste management today. Request a callback below or call us on 0151 373 3431.
Unmatched expertise

We are part of the esteemed C.C.C Group, an established, family-run waste management company based in Liverpool, trusted by local councils and companies across the region to handle their vast array of waste management needs.
Tailored Solutions

Every waste management problem is unique, no matter if you're a burgeoning SME or an established enterprise. Our range of waste management solutions, as well as our experience working with people and businesses of all kinds like yourself, means we can provide the exact solution you need.
Reliable and customer-focused

As a family-run business, we understand the importance of customer service. That's why we put you at the heart of everything we do - from timely delivery and collection of your waste, to comprehensive customer support from day one.
Get in touch
Get in touch today to see how we can help with your waste management today. Request a callback below or call us on 0151 373 3431.
"They supply 2 of our businesses with General Waste Bins plus Glass Recycling bins. Pleasure to deal with, flexible service, always collect same day on time every week. Rapid response when needed and even carried out additional emergency collections on request. Highly recommended."
"Excellent. Due to a planning mistake on my behalf I needed a skip urgently. These guys took my call on a Thursday at midday and had a skip outside my house on the Friday. Everything was swift and easy with the pick up. Prices were reasonable and as quoted."
"Good service ,skip delivered on time, the delivery driver was pleasant guy, placed the skip where I wanted on the garden, will use this service again."
"My go to when I need a skip, prices are great compared to other company's and staff are always polite on the phone."