Excavator hire in Liverpool
As part of our plant hire service in Liverpool, we offer powerful and versatile excavators – or diggers – that can be used for several tasks, including:
Excavation
Demolition
Landscaping
Site preparation
Waste removal
We have a fleet of excavators to choose from, so you can find the perfect excavator for your needs based on the size and scale of your project. We offer our excavator hire alone and with an experienced professional who can help you get the job done right.
Book your digger here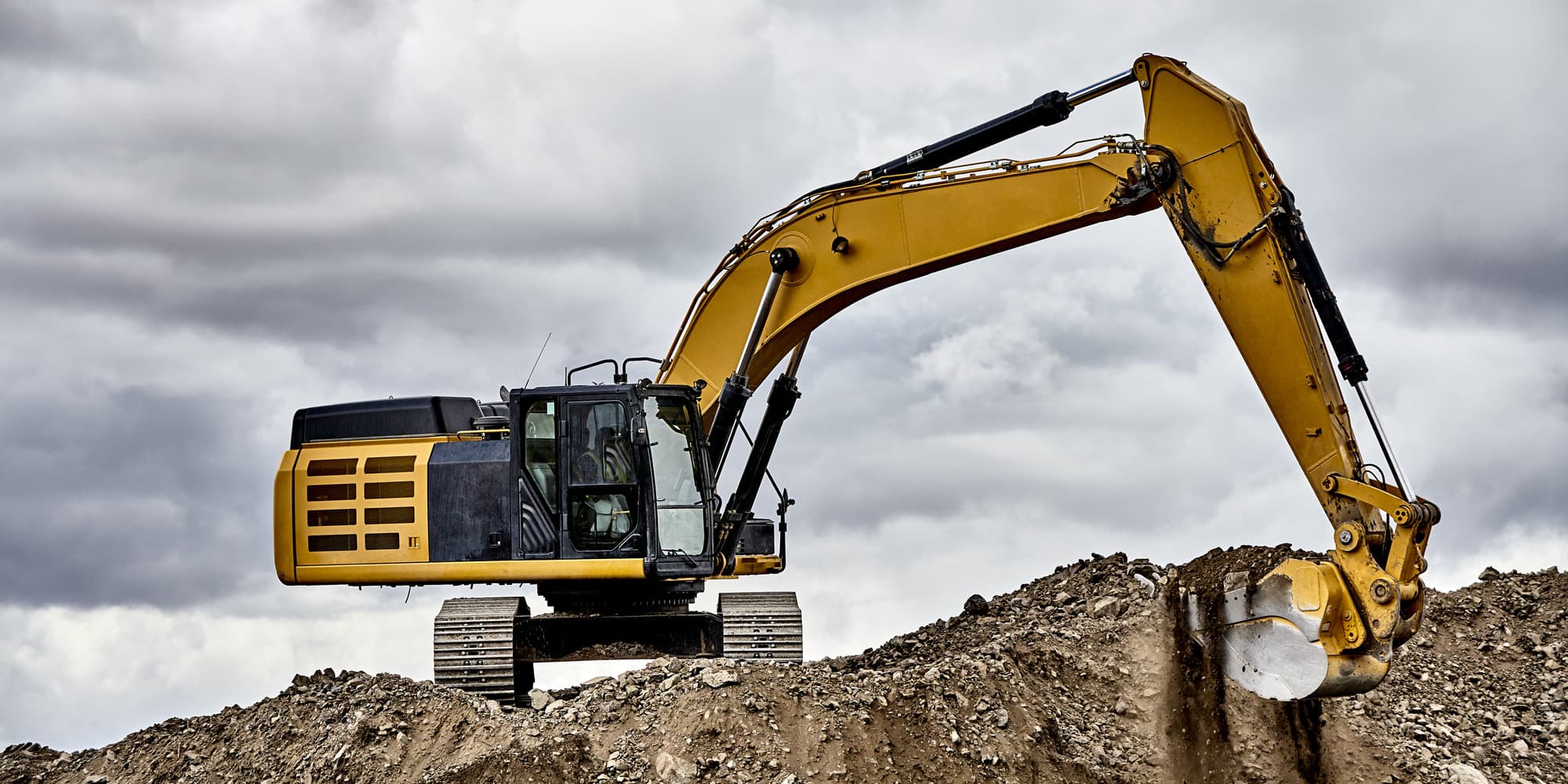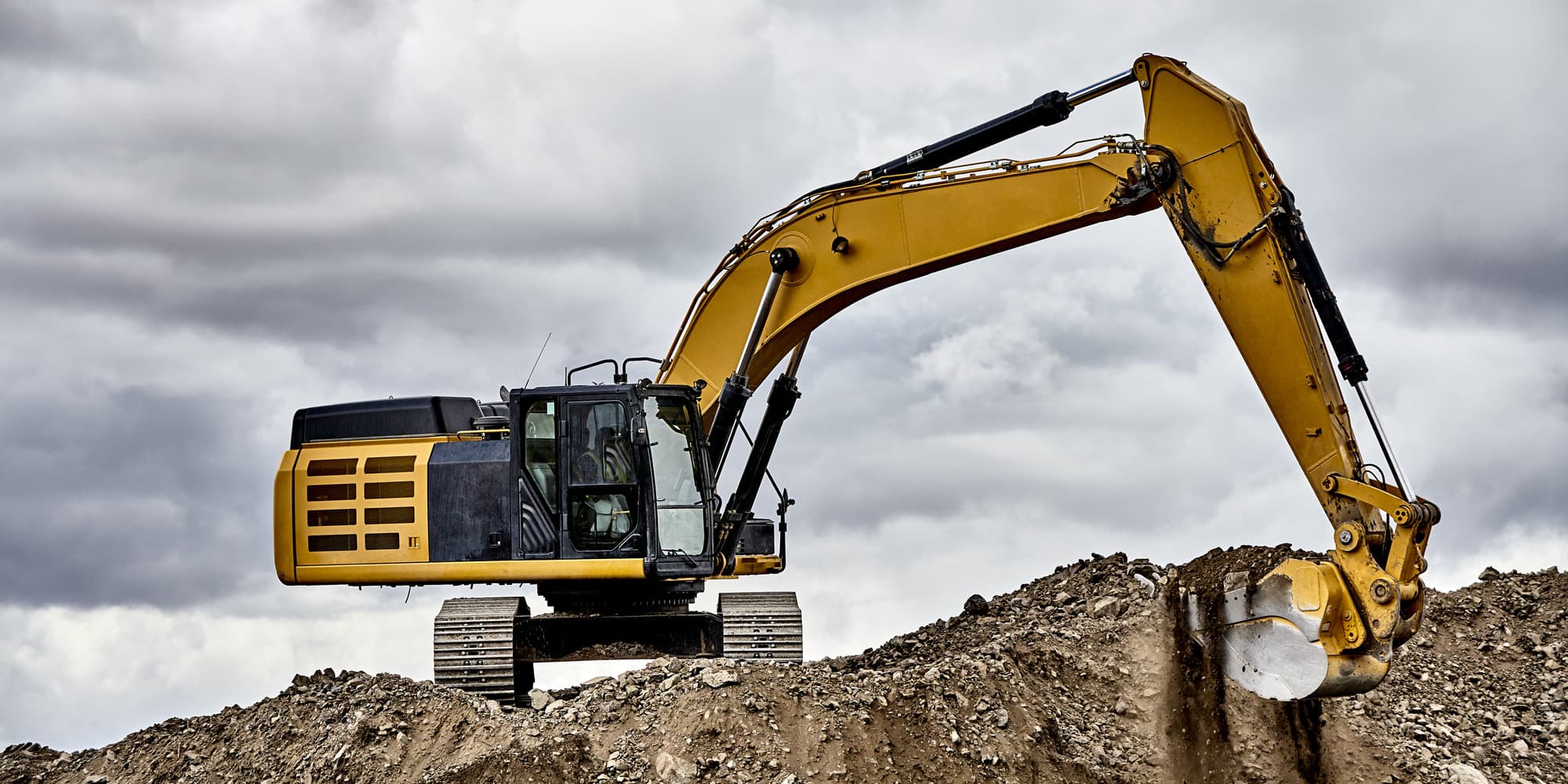 Request a callback
"*" indicates required fields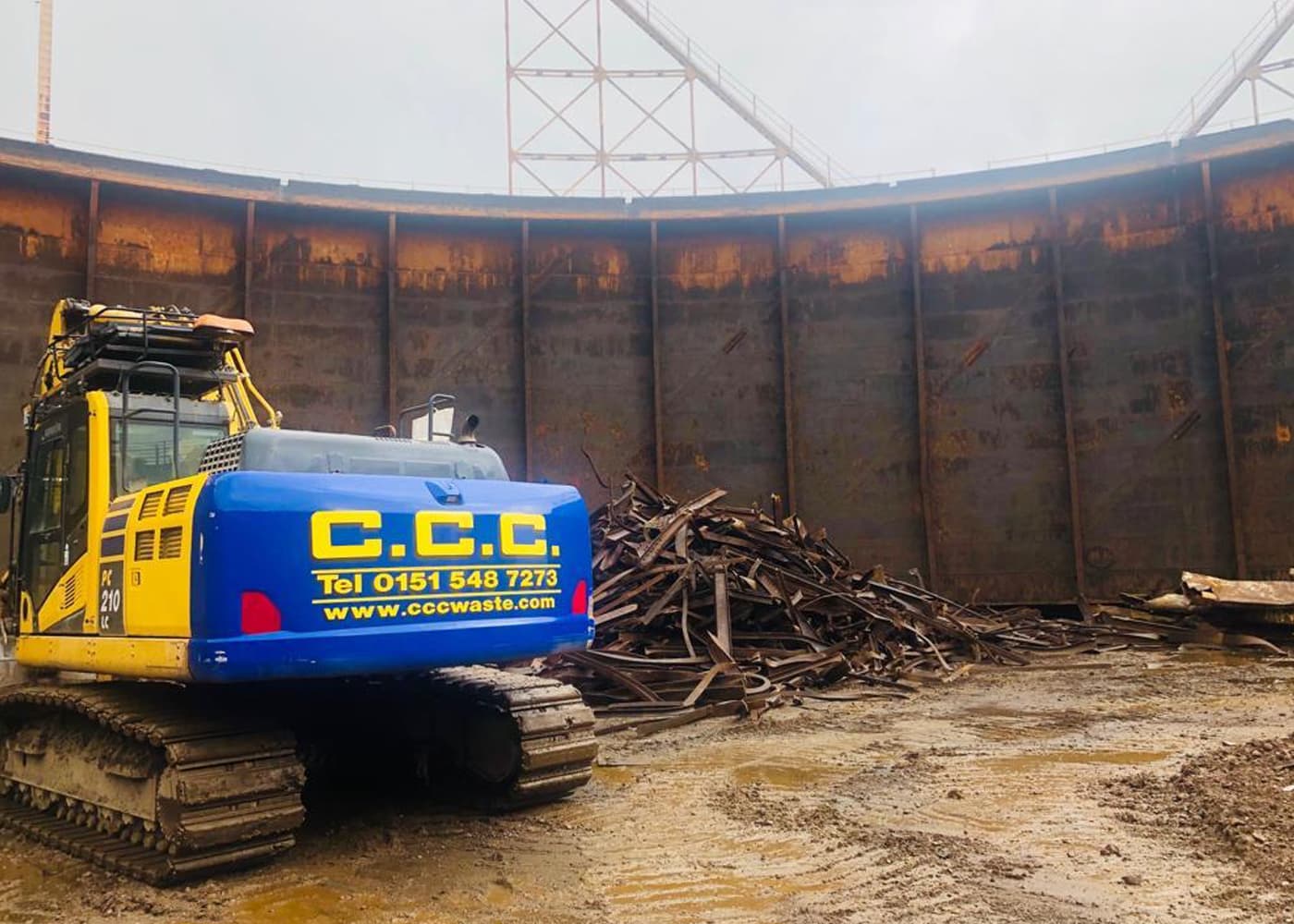 What is an excavator used for?
Appropriate for a variety of commercial and domestic projects, excavators can be used to complete a variety of tasks, including:
Domestic
Dig foundations for new homes and buildings
Installing new utilities such as water and sewer lines
Landscaping property (digging trenches for new planting bed or creating new pathways)
Remove large amounts of waste, such as construction debris or yard waste
Commercial
Erect/demolish buildings or structures
Install new infrastructure, including roads and bridges
Operate in confined spaces, such as basements and crawl spaces
Perform heavy lifting, such as moving large rocks or boulders
Why should you hire out an excavator?
Also known more simply as 'diggers', excavators are powerful, versatile machines that can quickly and efficiently move large amounts of material. Their benefits include: 
1.
Increased productivity
Excavators can quickly and easily move large amounts of material, saving you time and money on larger muck-away projects, and allowing you to get more done in less time.
2.
Versatility
Excavators can also be used for a variety of tasks outside of excavation, including demolition, landscaping, and waste removal, making them a valuable asset to any sized project.
3.
Safety
With a host of safety features to protect the operator and others around them on site, excavators are also very safe machines, preventing injuries and accidents.
Why hire an excavator with Wavertree Waste?
We realise you have a lot of choice when it comes to hiring an excavator in Liverpool, so here are some reasons why we believe that Wavertree is the best option for you:
Plenty of choice – We have a range of excavators for operators across Liverpool and the North West.
Ultimate flexibility – Our hire lengths can be done on a long or short term basis, suiting your budgetary and availability needs as closely as possible.
No experience needed – We also offer our excavators with an operator so you can ensure that your excavation needs are met even without any prior experience.
The latest technology – All of our equipment, including our diggers, are replaced every two years to keep the fleet up to date with all the latest technical improvements, so you can be sure that you're using only the best, most up to date excavation equipment when you hire with us.
Unmatched customer service – The team at Wavertree is experienced, friendly, and are always happy to help. We can provide advice on the best excavator for your particular needs and answer any questions you may have.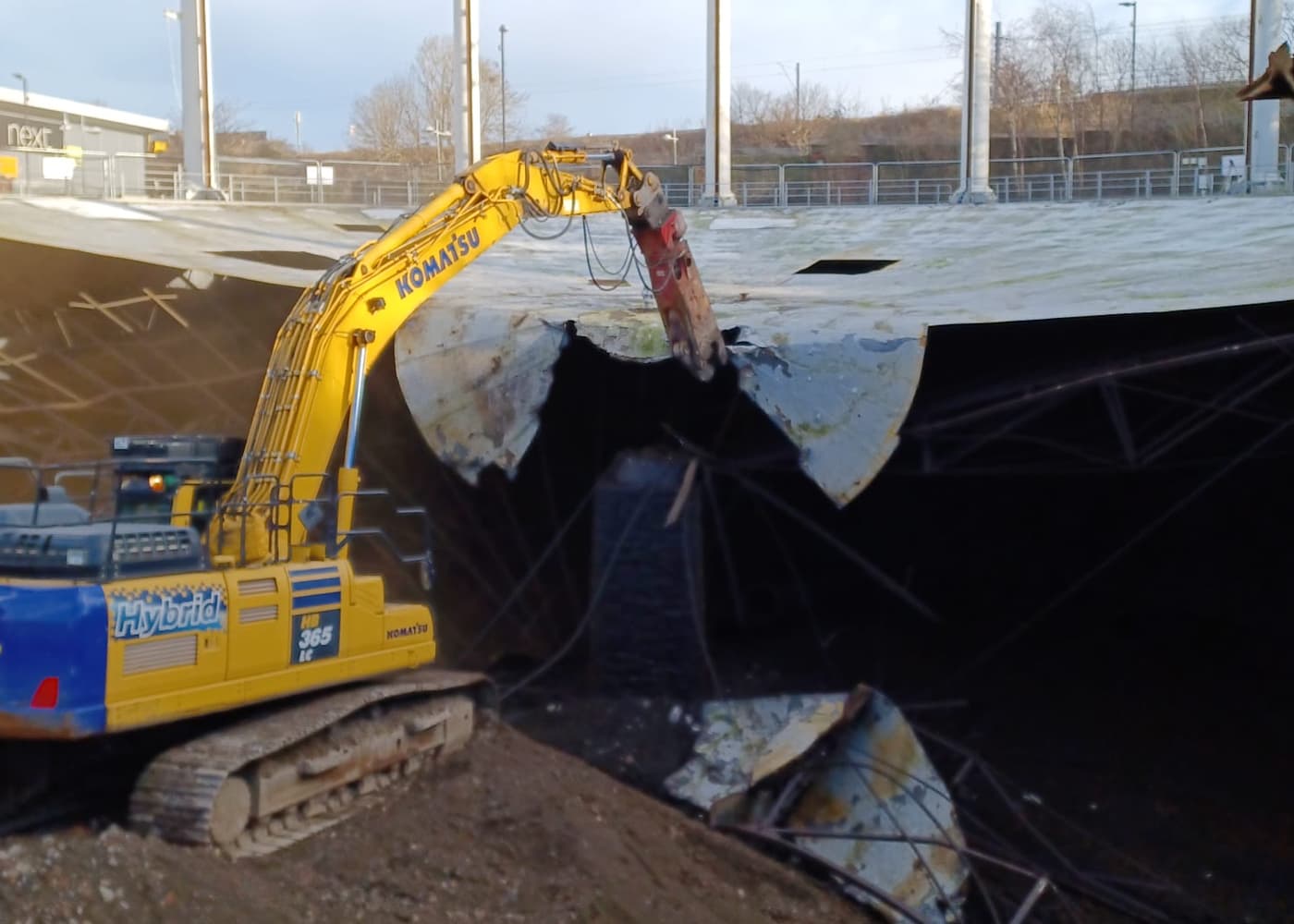 Hire your excavator today with Wavertree
We take the hassle out of excavator and plant hire, with hundreds of items and equipment ready at a moment's notice, all it takes is one phone call to get yours and we will sort out the rest.
With coverage across Merseyside and North West, you have access to one of the region's most sophisticated networks of hire equipment, all at cost-effective rates that you deserve.
Give us a call at 0151 734 3431 or use the contact form here to discover how you can save time and money on your digger hire needs today.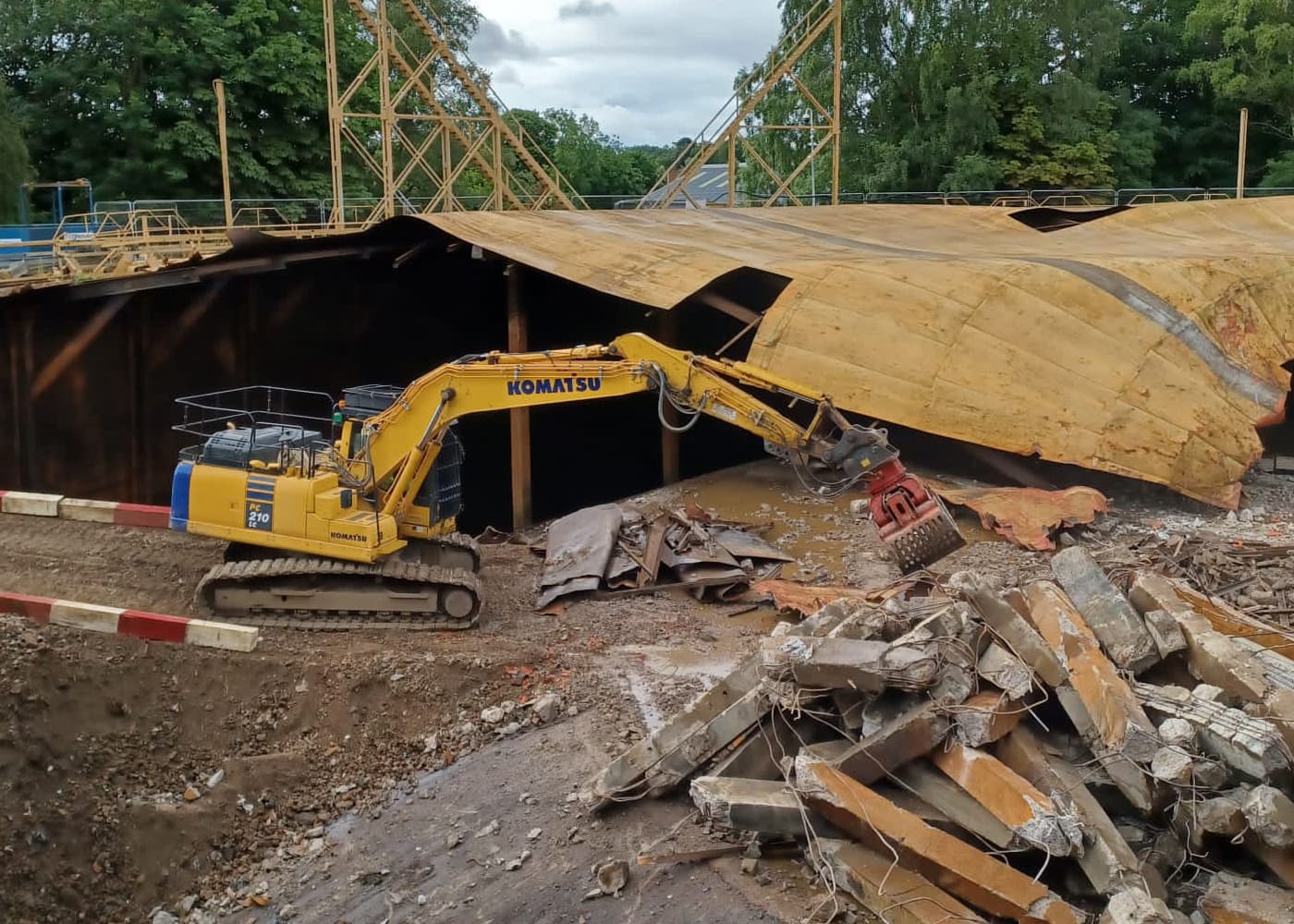 FAQ's
How long can I hire a digger for?
Our digger hire durations are flexible to accommodate your needs, on both long and short term bases. Give us a call if you want to discuss your specific project requirements.
Do I need a specific licence or permit to operate a digger?
Yes, an excavator typically requires a valid operator's permit, and it is the responsibility of the person operating the equipment to ensure they have the necessary qualifications before doing so. Remember, we also provide trained operators with our diggers, so you don't have to worry about operating your digger yourself.
How do I hire a digger in Liverpool?
To hire out your digger, simply get in touch with the professional Wavertree team with details of your project, including the duration of the hire and any additional services you may need. We will then provide you with a competitive quote and guide you through the booking process.
"They supply 2 of our businesses with General Waste Bins plus Glass Recycling bins. Pleasure to deal with, flexible service, always collect same day on time every week. Rapid response when needed and even carried out additional emergency collections on request. Highly recommended."
"Excellent. Due to a planning mistake on my behalf I needed a skip urgently. These guys took my call on a Thursday at midday and had a skip outside my house on the Friday. Everything was swift and easy with the pick up. Prices were reasonable and as quoted."
"My go to when I need a skip, prices are great compared to other company's and staff are always polite on the phone."
"Good service ,skip delivered on time, the delivery driver was pleasant guy, placed the skip where I wanted on the garden, will use this service again."